(May 31, 2019) – Beginning this fall, students will be able to pursue a master's degree in applied demography from the University of Texas at San Antonio (UTSA). The new program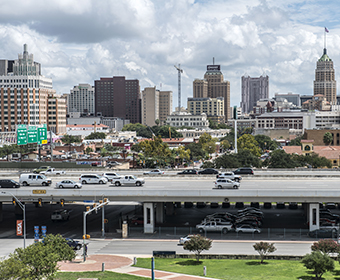 offered by the Department of Demography in the College of Public Policy will meet a growing demand for applied demographers in both research and industry settings. The program has a strong emphasis on socially and policy-informed data science. Applications for Fall 2019 are currently being accepted through July 31.
The population in Texas is growing at a faster than average rate, which affects the demographics of our region and state. The changing aspects of the population structure and composition brings the need for more highly trained demographers to use empirical data to solve problems in social, economic, health and policy research settings and guide policy decisions.
"The use of real data, an understanding of population processes and change, and application of quantitative skills makes the M.S. in Applied Demography an ideal degree for students wanting a competitive edge in the job market," said Johnelle Sparks, professor and chair of the UTSA Department of Demography. "Very few universities offer this type of degree, and Texas is a unique environment to develop students trained at the master's level to address population needs regarding health care, population aging, educational needs and demands, housing, infrastructure, political change, and social service needs."
The program trains students to be able to work with large and complex data sources; analyze these data using appropriate statistical tests; graphically present data using statistics and GIS; and write reports and papers based on empirically based questions using real data. In addition, students will have the opportunity to work with faculty on research projects, present their work at national and regional conferences and pursue publication of their work.
Graduates of the program can pursue careers as data analysts in health, policy, education and data science careers.
"Demographers and individuals who are skilled in data analysis, computer software and data management are in high demand in many settings," said Lloyd Potter, UTSA College of Public Policy interim dean, professor of demography, and Texas state demographer. "Our Ph.D. program in Applied Demography has demonstrated that graduating students find good jobs quickly and lead fulfilling careers. We are confident that our master's-level graduates will have a similar experience."
Located at the university's Downtown Campus, the UTSA Department of Demography was established in 2006 and has only offered a Ph.D. in Applied Demography until now. Master's students will have the option to continue their education toward the Ph.D. in Applied Demography. Competitive scholarships and assistantships are available. Individuals with a bachelor's degree in sociology, economics, geography, statistics, public policy, urban planning, public health or related fields are encouraged to apply.